NEWS
CLICK HERE FOR 2017 - 2018 NEWS
A BIG Thank You!
Posted February 12, 2019 Thanks to Scott Rak for cleaning up hurricane debris and litter from the ravine right before the beach road. A much nicer view for residents and guests as you drive from the ferry dock
THE ANNUAL AUCTION IS BACK!

Annual WICA Meeting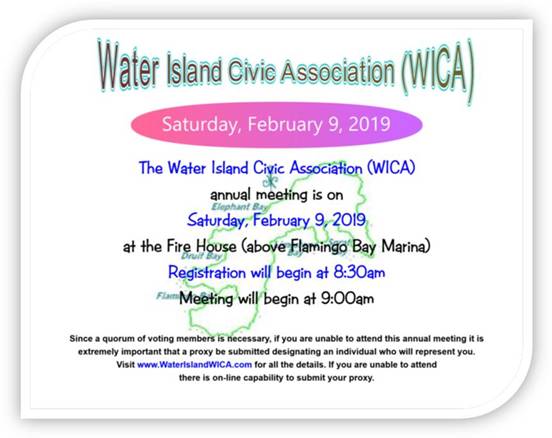 Posted January 11, 2019 If you are a Member of WICA please go to the "Members" area on this site to view and download the 2019 WICA Annual Meeting Package and also to submit your proxy vote for the meeting if you cannot attend.